AIGA New Mexico Chair Design for "Facing Forward: AIGA at 100" Exhibition
AIGA, the professional association for design, celebrates its centennial in 2014. This exhibition at the AIGA National Design Center in New York City celebrated AIGA's rich history and vibrant future through a timeless design icon: the chair.
Each AIGA chapter was invited to design a chair to submit to the exhibition. Below is the collaborative design that I and other AIGA members designed and submitted for the national exhibition.
After AIGA was established in 1914 and moved out of the National Arts Club to its own private offices, members were required to buy their own Windsor chairs to participate in meetings and events. Inspired by this nugget of history and the powerful resonance of the chair as an object of design, each chapter is asked to customize a chair (Real Good chairs, donated by Blu Dot) representing the vibrancy of our nationwide network. Dozens of these chairs are featured in the exhibition, in addition to special chairs designed by Marian Bantjes, Laurie DeMartino and Charles Anderson, Aaron Draplin, Jessica Hische, Ellen Lupton, Mike Perry and Rick Valicenti.
As a national organization, AIGA has experienced many milestones: honoring more than 150 leaders with the AIGA Medal; highlighting design excellence through dozens of competitions; uniting designers around issues raised at annual conferences, and creating the opportunities for relationships that forge a true profession. AIGA's strength, however, lies in its 67 U.S. chapters and two international affiliates, which offer members a chance to celebrate design in their own communities and engage in thoughtful conversations with peers. Many of these communities are represented in the exhibition with commemorative centennial chairs by local designers.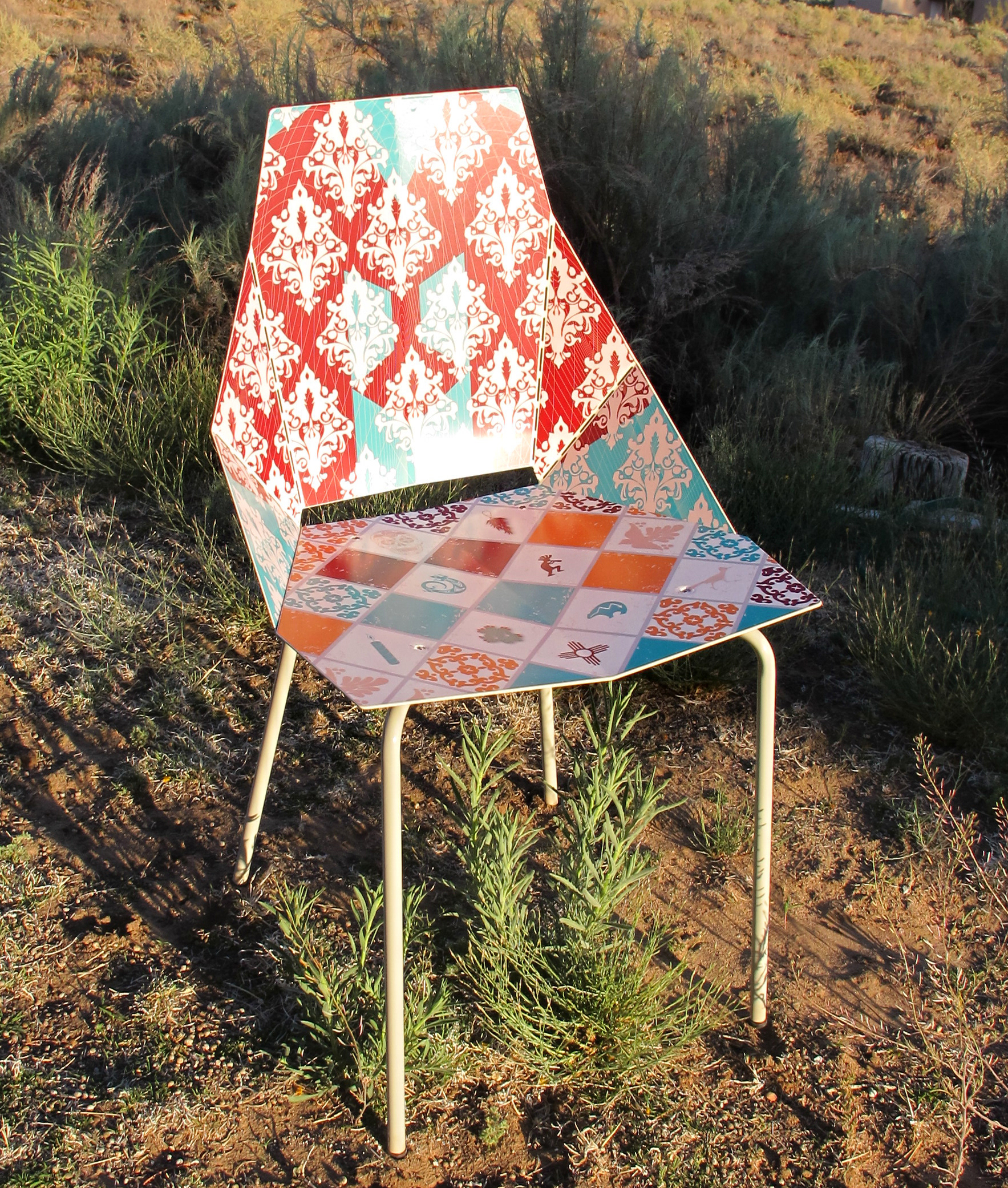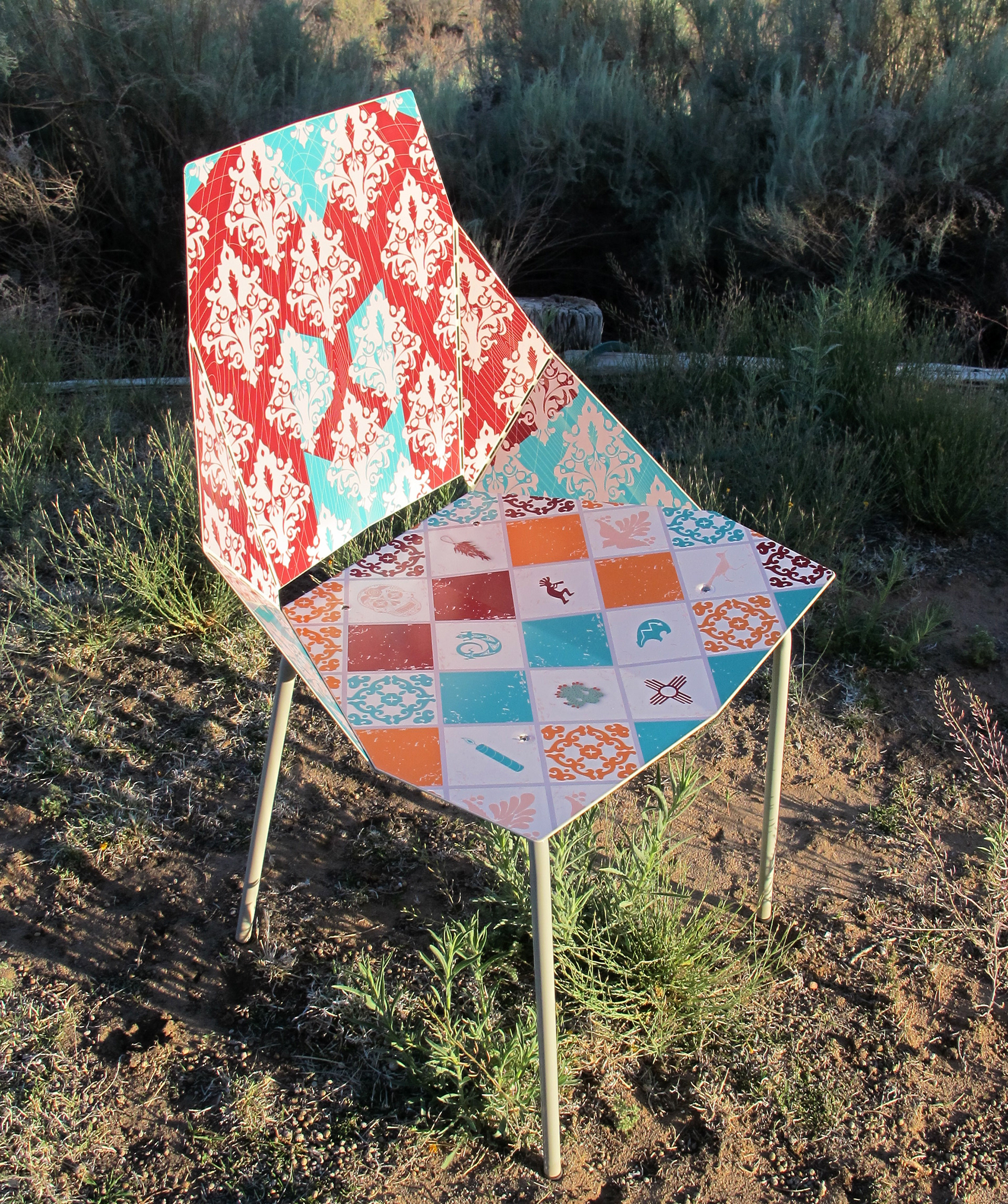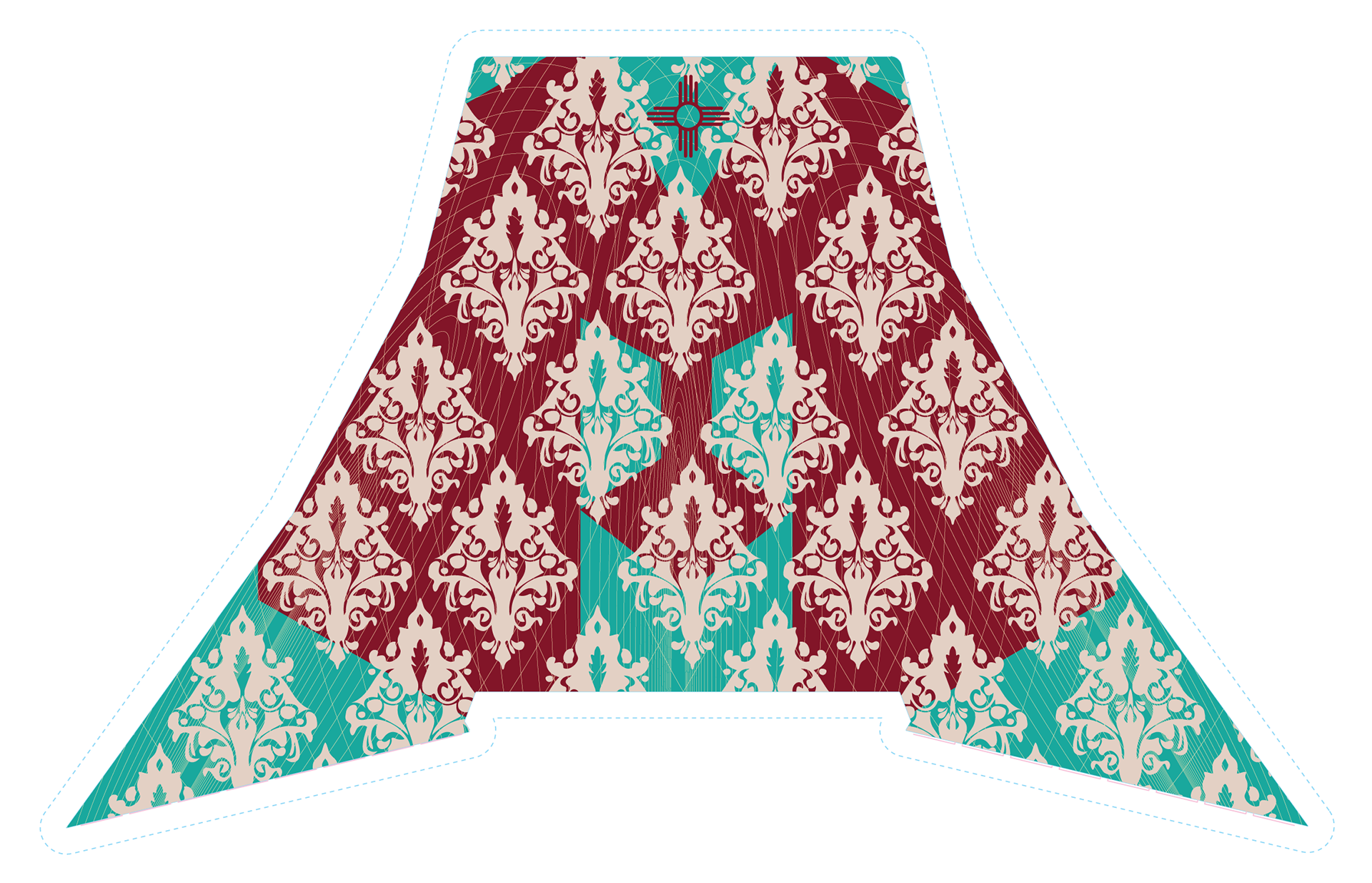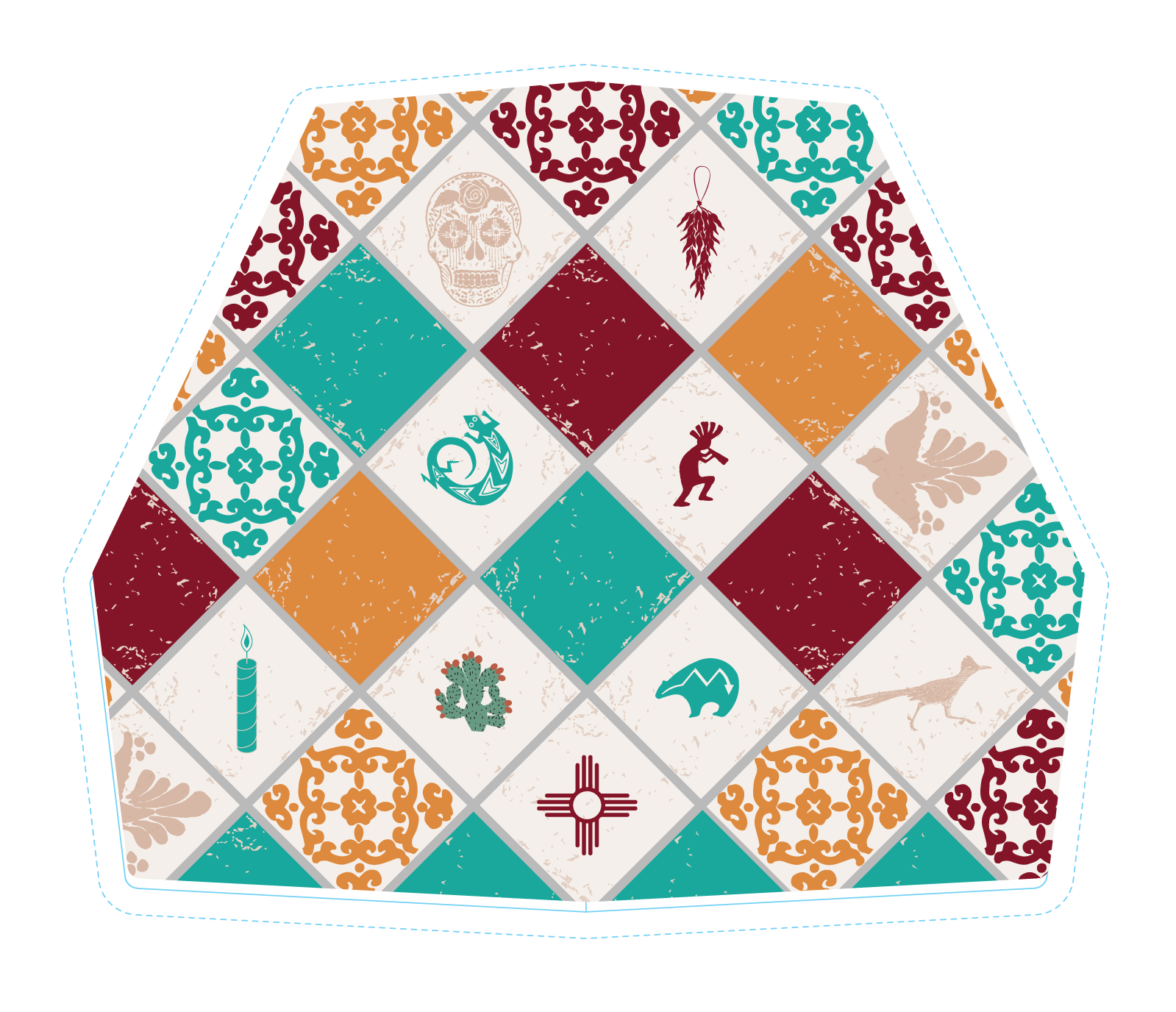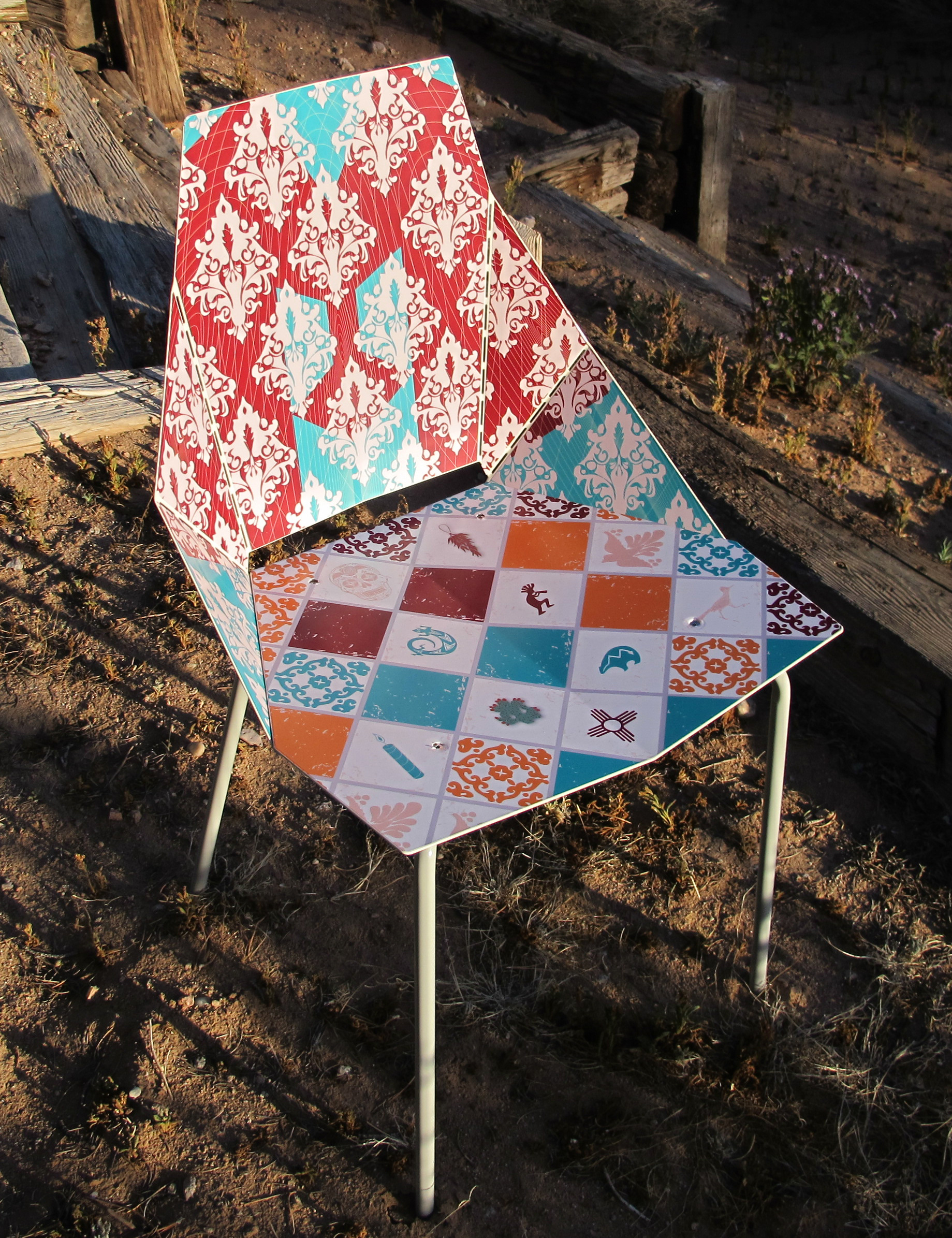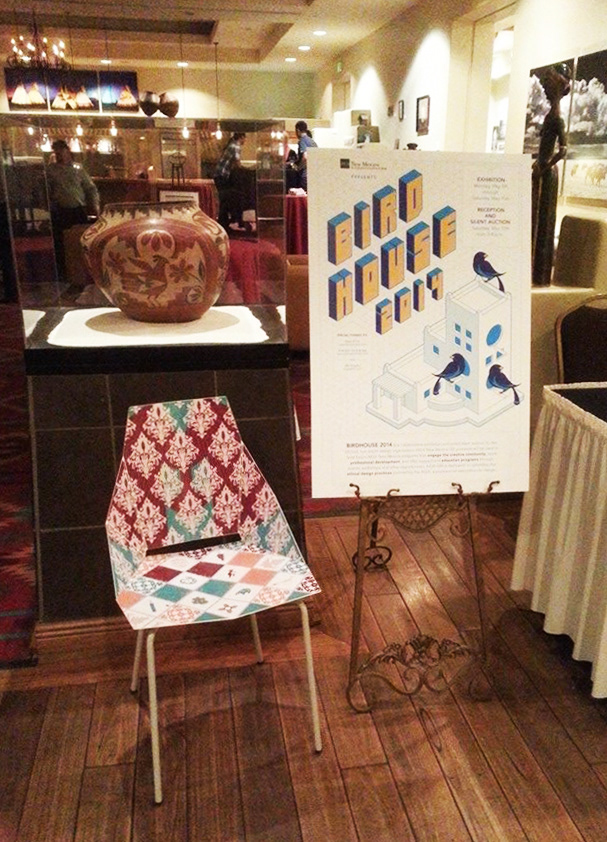 AIGA NM showing off our chair at our Birdhouse Exhibition & Silent Auction May 2014
Installation of the National Exhibition "Facing Forward: AIGA at 100" at the AIGA National Design Center in New York City. Photos: © Steve Haslip