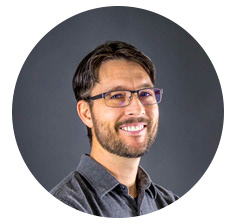 I've contributed illustration to

The Atlantic

,

Bloomberg Businessweek

,

Car and Driver,

Esquire

,

Entrepreneur

,

National Geographic Kids

,

Fast Company

,

Popular Science

and

Wired

among others. In addition to magazines my work has appeared in books, advertising campaigns, motion graphics, t-shirts and, once, along the side of a large truck. 
As a designer, I'm currently handling all the marketing, development and communications design work for The Lensic Performing Arts Center here in Santa Fe. The 800 seat venue, built in 1930, presents over 200 events each year. It's commitment to education also allows over 14,000 K-12 students access to world-class performances annually.
My prior design experience includes extensive editorial work, first as design director for American Airlines and Southwest Airlines, and, later as deputy art director at

Outside

magazine. 
I hold BFA in Communication Design from the University of North Texas.
My work has been recognized by Communication Arts, Print magazine, The Society of Publication Designers, The Dallas Society of Visual Communication and The Children's Book Council.